Weekly Tips: What to do in June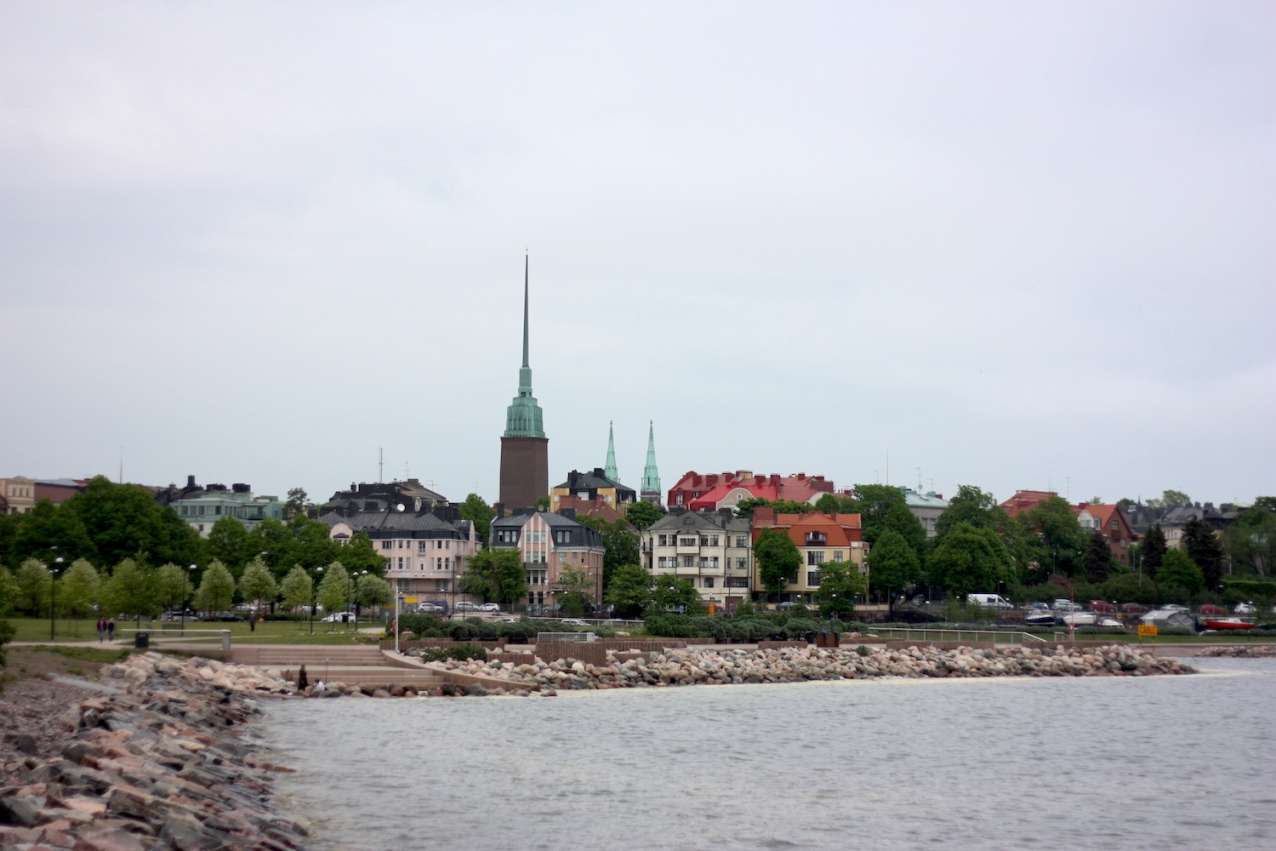 Summer days are here! In June, Yayoi Kusama's installations arrive to Helsinki and Fiskars Summer Exhibition starts – and much more. Read all our tips for the lovely month.​
Helsinki Day
Sunday June 12 is the best day of the month to experience new things! Helsinki Day (Helsinki-päivä) is an annual celebration to celebrate the city of Helsinki. The city centre will be filled with people, music and events, such as yurt sauna, concerts and the exhibition opening of Kauppatori2017 design competition. See the events here.
Yayoi Kusama's installations
Installations of Japanese artist Yayoi Kusama are worth of seeing. Esplanadi Park's trees will be get with dotted textiles around them and Talvipuutarha (Winter Garden) gets an installation built of 1000 steel balls. They are a foretaste of Kusama's exhibition opening in Helsinki Art Museum HAM in October.
Polka Dots on the Trees
12.6.-9.10.
Esplanadi Park
Narcissus Garden
Helsingin talvipuutarha
12.6.-4.9.
Fiskars Summer Exhibition
Wild, untamed, organic, mathematical, therapeutic, aesthetically pleasing, urban... The Summer Exhibition which opens on the 14th of May 2016 in the Copper Smithy of Fiskars introduces altogether 45 different interpretations of the exhibition theme, "Growth". Artist include, among many others, Elina Aalto and Klaus Aalto, Antrei Hartikainen and Anna Ulff. The exhibition is curated by gallery owner and photographer Katja Hagelstam.
Summer Exhibition
15.5. – 25.9.2016. Open Mon-Sun 11–18
Copper Smithy & Onoma Shop, Fiskars
Satellite Exhibition
10.6. – 21.8.2016
​Lokal Gallery, Helsinki
Nightless Night pop-up
Flower garland workshop and Helsinki based design is what Nightless Night pop-up brings to the city. Summer shop is open for two weeks in Unioninkatu 25. Summer collections are available from the brands Arela, MOIMOI, Month of Sundays and Terhi Pölkki. The opening celebration is on Wednesday June 6 with some ice cream, drinks and music.
Nightless Night pop-up
7.—19.6.2016 Mon-Fri 11-19, Sat-Sun11-17
Opening party 8.6. at 18
Flower crown workshop 11.6. at 12-15
Kiseleff House, Unioninkatu 25, Helsinki
www.facebook.com/events/256547068038612
Helsinki Design Picnic
How can design enhance the urban livability and development? The best bits and practices are shared on Helsinki Design Picnic, which is the place to learn true-life examples of strategies utilising design thinking for better and more sustainable urban development. The event is a part of The Livable City Forum that organizes also Turku Campus Challenge.
BOA2016
BOA exhibition brings together students from different fields such as textile art & design, industrial design and ceramics & glass. Because of the degree reform in Aalto University, old study programmes are now history. Hence the Bachelors of Arts exhibition is the last chance to witness the works of the final generations of their kind. Patrons of the exhibition are Johan Olin and Aamu Song.
BOA 2016
Final exhibition of Aalto ARTS Department of Design students
27.5.-17.6. Mon-Thu 8-19, Fri 8-18
Lume Gallery, Hämeentie 135 C, Helsinki
www.boa.fi/2016/
Midsummer Celebration
Midsummer is the biggest Summer celebration in the Nordics. No matter if you celebrate it in the city or away, there is a lot to do. If you happen to be in Helsinki, check out a new festival Stadin Juhannus that brings indie, pop and rap music to beautiful Lonna island. Artists include Paperi-T, Elias Gould, Reino Nordin and Sofa, and many more.
Topics