Weekly Tips: What to do in August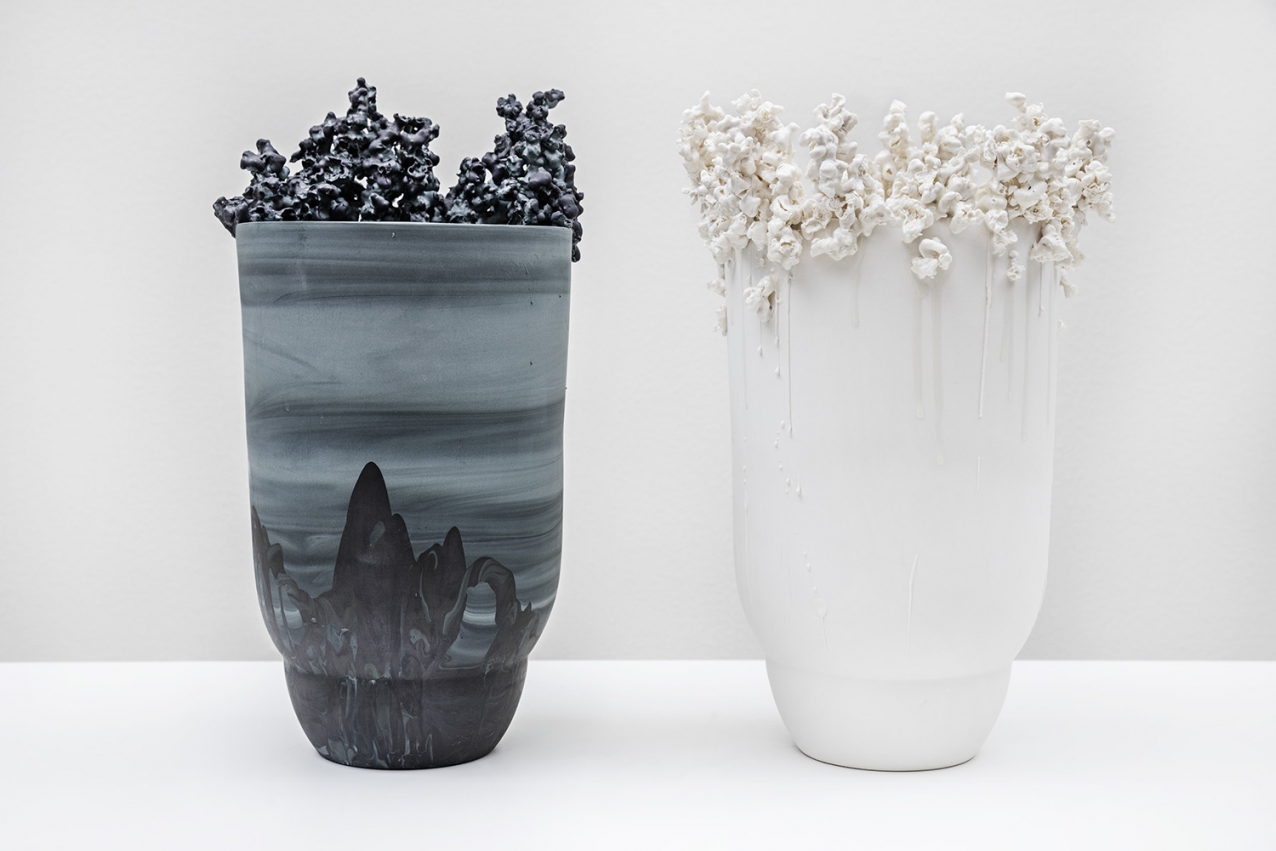 In August, we'll be gathering in pub's, enjoying music and food in Suvilahti and acknowledge each other through small actions. Weekly Tips series provides monthly activity tips for design enthusiasts.
Kisses and popcorn
Kisses and Popcorn is a group exhibition of ceramic artwork by ten different artists. The exhibition explores the interplay between traditional materials and artistic imagination – when glimmering gold confronts the coarseness of nature.
Iittala & Arabia Design Centre
Hämeentie 135
Free admission
Read more
URB 17 - Urban Art Festival
The festival is focusing on young artists and audiences. It can be experienced as moments for being together and moments for personal contemplation in a series of performances, works of art, workshops and events spreading around Helsinki during nine days in August. URB is an annual urban art and culture festival that presents the influence of ever-changing urban and youth culture on different forms of contemporary art. The festival is produced by Kiasma Theatre.
2.-10.8.2017
Helsinki
Entry to the events is free, unless stated otherwise.
Read more
Design your Pitch - Pitch your Design
This workshop is for designers, artists and design students. We have created for you an inspiring, free of charge workshop to help you pitch your creations to buyers, partners and investors. In today's world, it is not enough to create perfect products, services or designs, but it is crucial to find the right buyers, partners, investors and/or markets in order to sell them. This workshop will offer the tools for pitching and beyond pitching. Apply to the workshop by August 31, 2017.
Helsinki
Free of charge but the places are limited
Read more
Worldcon 2017
Worldcon is the annual convention on the World Science Fiction Society (WSFS). It is organised on Finland for the first time at Messukeskus in early August. The five-day event consists of lectures, panel discussions, masquerade, art show, and other programme related to science fiction and fantasy literature. The Hugo Awards, "the Oscars of science fiction", are presented at the convention.
9.-13.8.2017
Messukeskus
Read more
Flow Festival
Flow Festival is a leading European music and arts boutique festival. It has become synonymous with bringing music from old school legends to topical newcomers. Beyond the music, Flow offers a warm embrace of the arts and an exceptional array of world spanning cuisine.
11.-13.8.2017
Suvilahti
Read more
Night of the Arts
This year's Night of the Arts will once again transform Helsinki into a stage for hundreds of cultural events, performances and surprises. Find out more about what's on offer and pick the best of the bunch. In 2017, this arts carnival for all will be celebrated for the 29th time.
24.8.2017
Helsinki
Read more
Kaisa Salmi: #tekoja
How can one change the world? Kaisa Salmi's #tekoja is a communal, participatory work of art, which invites us to acknowledge one another through small actions – even for one day. The chain of actions is first put into motion by familiar initiators, who challenge one another to participate during the summer. The work culminates on the Saturday of August, when the city is filled to the brim with good deeds. In addition to freeform demonstrations of compassion, the day consists of gathering together to deepen our thoughts about empathy – why does it feel good to do good?
26.8.2017
Helsinki
Read more
Art goes Kapakka
Ten days, ten nights and more than 300 events taking place across Helsinki's bars, restaurants and cafes. Art goes Kapakka brings together interesting and insightful art, the city's finest gastronomic delights and some fantastic crowds - and is a chance for established artists to preview their latest ideas and newcomers to do some profile raising.
17.8.2017 - 26.8.2017
Helsinki
Read more
Ima Iduozee: Garden of Eden
Garden of Eden, the new work by choreographer-dancer Ima Iduozee, premieres at URB festival in August. The piece rewrites rewrites the Creation Story, while painting the multilingual and intercultural landscape of the future. A landscape of live flowers will be created on stage by Laura Väinölä (young designer of the year 2016) and Erno Aaltonen (best lighting design of the year 2017).

3.8. klo 19, 4.8. klo 19, 7.8. klo 19
Stoa, Helsinki
Tickets 15/12 €
Read more