Read the HDW staff's festival tips
This year, Helsinki Design Week's programme is larger than ever. Over 200 design events from seminars to parties will take over the city. Read the HDW staff's tips for the festival!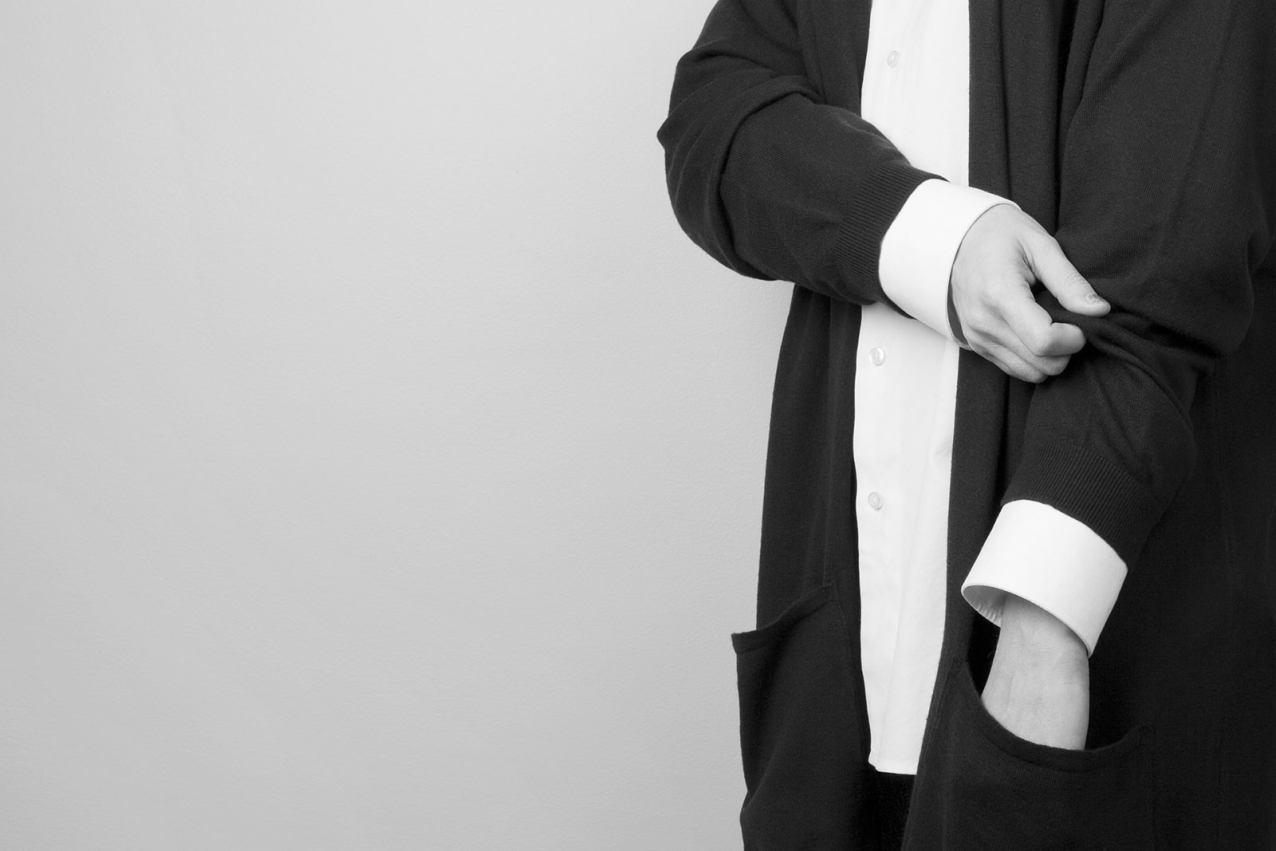 Reetta Turtiainen, Producer, Children's Weekend
Reetta has been with the festival team for three years. This year Reetta directed the Children's Weekend and the events held at the National Museum of Finland. Reetta has studied cultural production and worked previously producing a number of events, especially in the field of Finnish fashion and design. Reetta has worked internationally in Stockholm, Berlin and London. Currently, Reetta is particularly inspired by cut flowers and green plants, and is eagerly anticipating an autumn hand-tied floral bouquet course.
1. The curated closet and sustainable clothing choices – a conversation at Arela
At the moment, I would love to pare down my wardrobe, and I'm looking forward to purging my unnecessary clothing after the festival is finished. During the conversation event, Arela will give me inspiration about my own wardrobe and this autumn project. At the same time, I'll of course browse Arela's adorable shop and their autumn collection – I'll have to carefully think about purchasing decisions or just dream about them!

2. Wild in the City
Hanna-Kaarina Heikkilä's exhibition at gallery Saariaho Järvenpää will show her polariods immortalizing her porcelain city rabbits in different city spaces. The city rabbits this summer were found in the yard of our block of flats, so this idea seems very relevant to me. Sixty porcelain rabbits is a very impressive group.
3. Children's Weekend
It has been really fun to assemble the various workshops for the Children's Weekend. This year we also focused on a programme for children and youth in addition to the Children's Weekend. The Children's Weekend is a fun and easy way to get to know design and architecture for all ages – even for adults. The programme includes designing dishes out of clay, building a time machine, experiencing the work of industrial design and designing boats. During the event, hopefully everything is flowing so smoothly so that I will have time to try out all the workshops.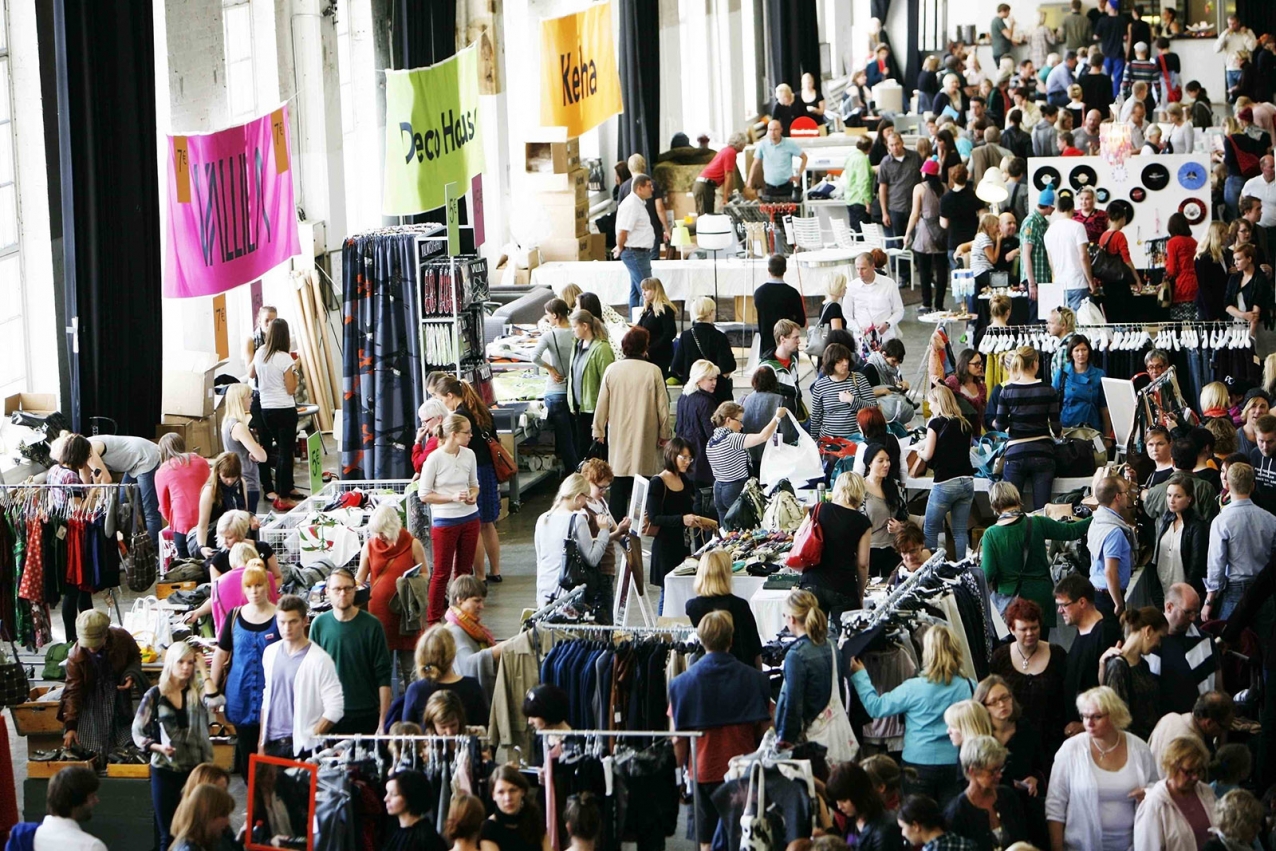 Anni Korkman, Producer, Design Market
Anni, who has a BA in Cultural management, has learned about cultural productions also by doing: she has been part of the HDW team since the beginning, and has lately been responsible for Design Market and coordinating both festival volunteers and the programme for international guests. After this year's festival, Anni will return to London, where she is studying in a MA program. Anni's favourite things include the archipelago, mobiles, cookbooks and sparkling wine.
1. Design Market
The best list of vendors ever. Nearly 200 companies are taking part: Johanna Gullichsen, Secto Design, Vitra Store Helsinki, Karhu, Kuula + Jylhä and Lumi, just to name a few.
The additional programme is incredibly interesting as well: the Print Market has vendors empyting their stocks of print products and Dance Theater Hurjaruuth will organize circus workshops for kids. There will also be a media art installation by AV-arkki and coffee by KUUMA.

2. G-REX Open Air Exhibition – Art on the Streets
The idea behind this event is so lovely: Grafia − The Association of Visual Communication Designers in Finland wants to put their skills and talents to use for the common good by bringing more colour, graphic art and illustration to the urban environment. "These dreamlike visions can be seen when graphic, naïve art takes over the city during Design Week." This open-air exhibition inspired by street art is set in unexpected places.

3. The Trash Raft
An installation built out of the trash that divers have found in the water on the shores of Kaisaniemi. Artist Kristiina Tuura's work is a part of the volunteer ocean-cleaning work of the international community AWARE.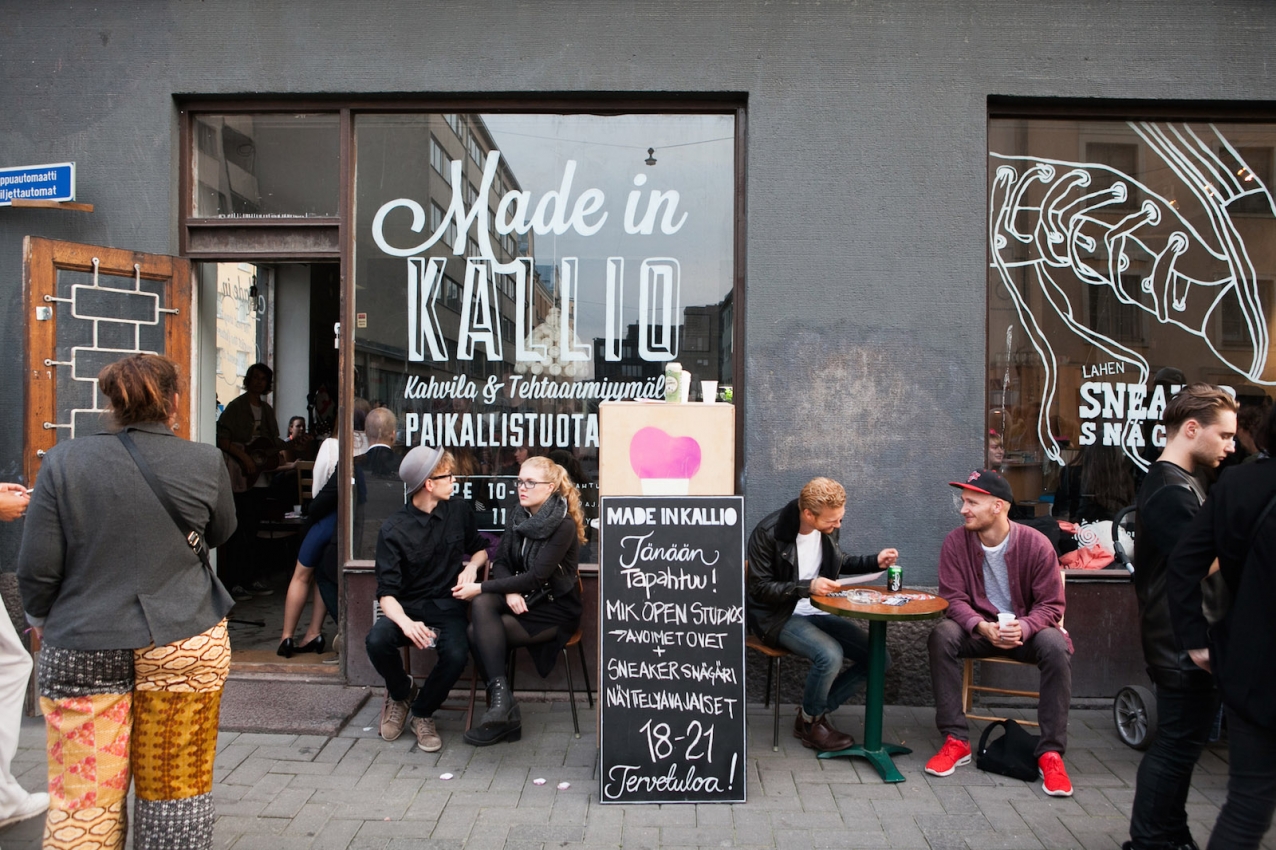 Elli Rustholkarhu, Graphic intern
In early June, Elli eagerly joined the Helsinki Design Week team as a graphic design intern, which turned out to mean making anything from small tickets to huge outdoor banners. Animal-lover Elli is a homebody, who in her free time loves to curl up at the end of the sofa to knit and educate herself with documentaries and radio talk shows.

1. Open Studios
A collection of interesting workrooms and designers, whose spaces have been opened to allow outsiders to peek in. This is a good opportunity to get to know Helsinki's design actors face to face.
2. City design meet-up & De­sign­sto­ries­fromhelsinki.fi
Improving public spaces through design is a hot topic, and something that you should come to listen to stories about. Also, the inspiring Muotoilutarinat.fi webpage will be launched.
3. Senior Bath Living - HDW breakfast
What could be nicer than to eat breakfast while chatting about bathrooms! The discussion will cover the importance of taking the ageing population into account in future designs, in this case, in the context of bathrooms.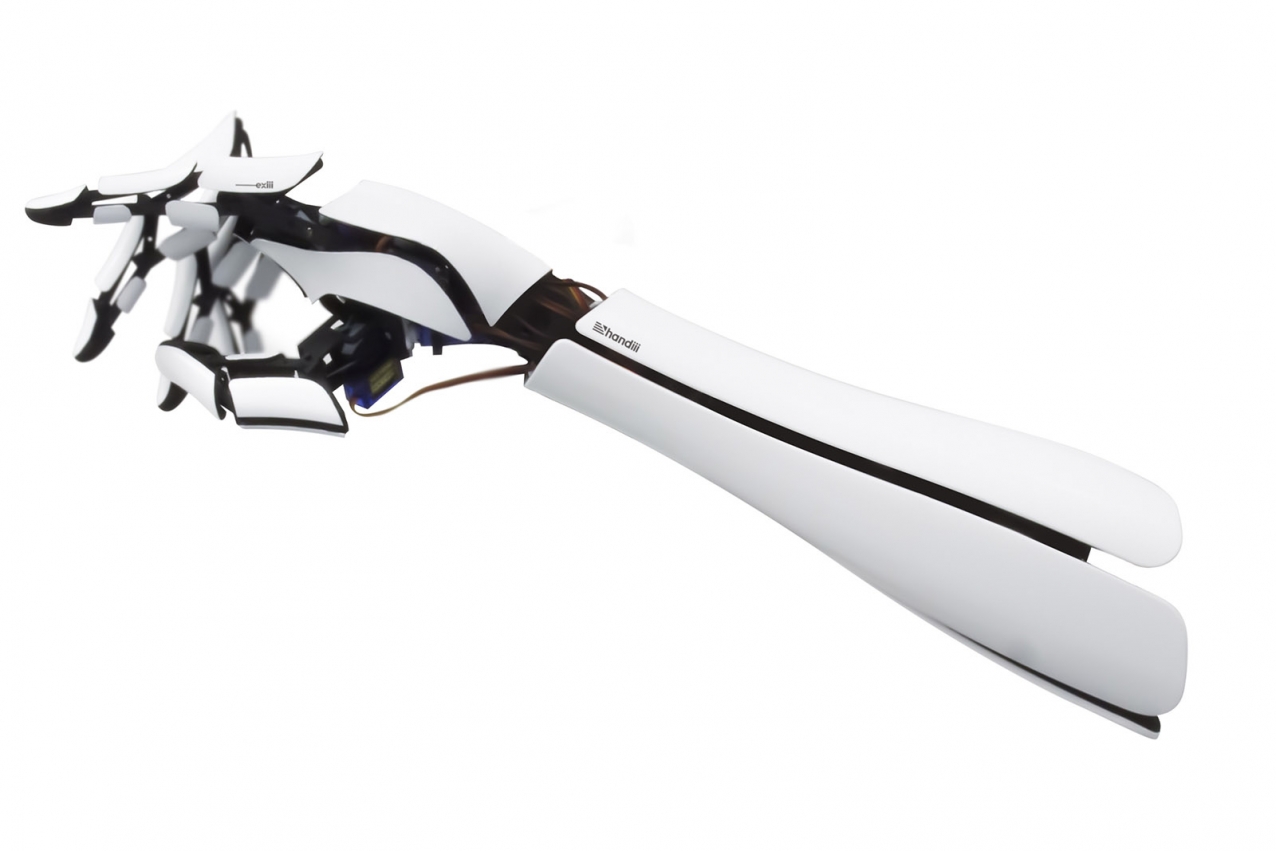 Martina Wuoristo-Huhta, Producer
Martina has worked many roles at Helsinki Design Week, including as a producer and event coordinator as well as with the festival's business cooperation. In her free time, Martina dances, sings and takes photographs.

1. We Jazz 2015
Start the festival during its first weekend with the relaxing jazz atmosphere of the We Jazz 2015 event celebrating the release of its programme and tabloid magazine at Cafy Sävy.

2. Japanese Design Revisited by Lexus
Out of the exhibitions, I would highly recommend the Japanese Design Revisited by Lexus exhibition. Lexus, well-known for its own design, has brought a collection to the L3 Design Dock containing current Japanese design, whose roots are in Japanese aesthetics and handicraft. You really should visit this multidisciplinary event curated by Ikko Yokoyama.

3. Visualizing Knowledge
The third festival must-do is the Visualizing Knowledge seminar, which will address the visual presentation of information. The seminar will be held for the fourth time, and it offers the general public knowledge about visualization and information design in a comprehensible and interesting way.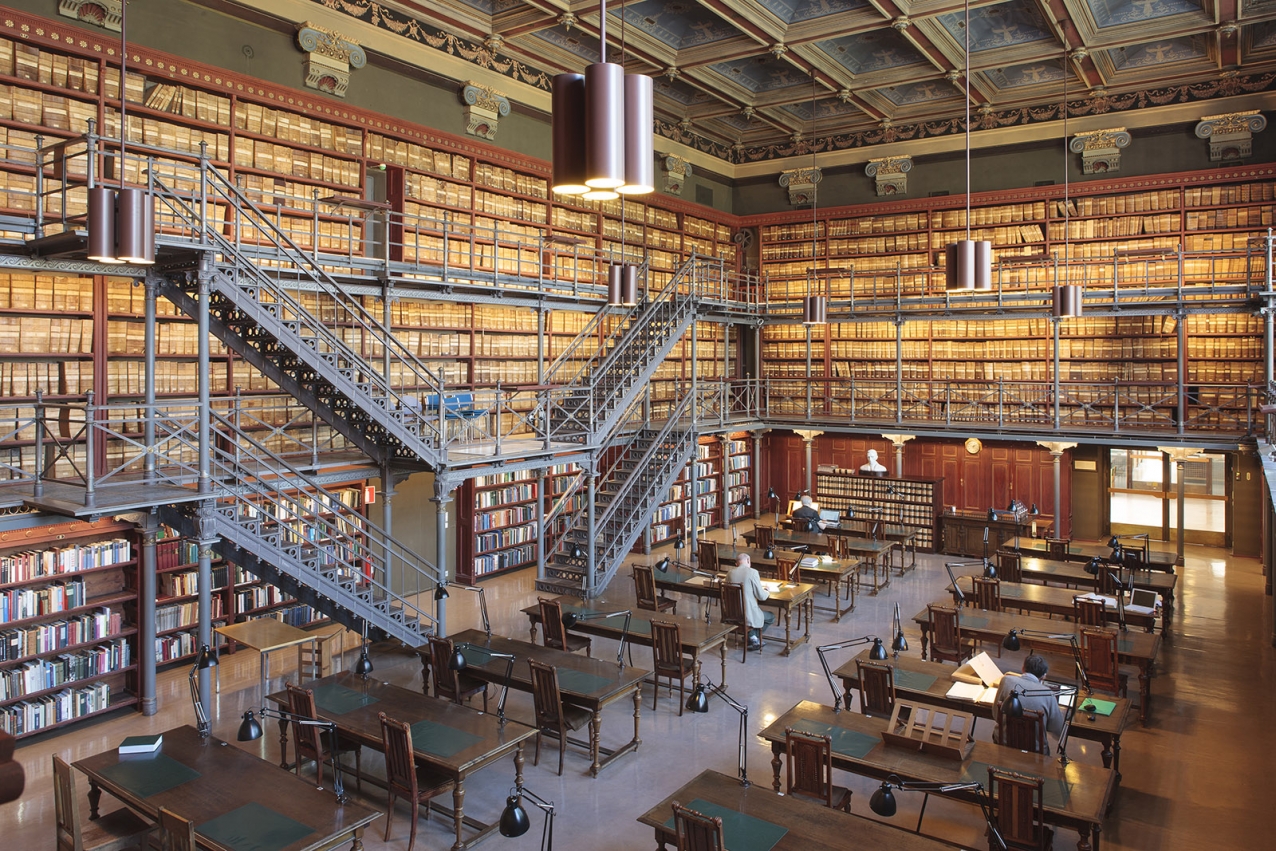 Alma Snellman, Communications intern
Alma is Helsinki Design Week's communications intern, who pens stories for Helsinki Design Weekly and was responsible for the open call for events. Alma's hobbies are horseback riding and photography, and she dreams of starting ballet lessons after a fifteen-year break.

1. Culture as Commons?
At the Culture as Commons event, Finna.fi and six designers will investigate what the Finnish cultural heritage means in 2015 and what would happen if it was completely held in common and available to all. This very personal event is sure to produce exciting results – in fact, I'm going to go find out what the designers have come up with.
2. OpenHouseHelsinki
On OpenHouseHelsinki walking tours, you can view those urban locations which normally do not allow any visitors. Many of the sites are architecturally or historically very interesting – everyone is sure to find a place that is worth a visit during this three-day event.
3. Designed for Dining
This event, which combines food and design, will attract friends of Korean food: designer Karin Widnäs serves a Korean lunch on plates she has designed. The event celebrates the 70-year history of the Koskenranta building, situated in Vanhakaupunki.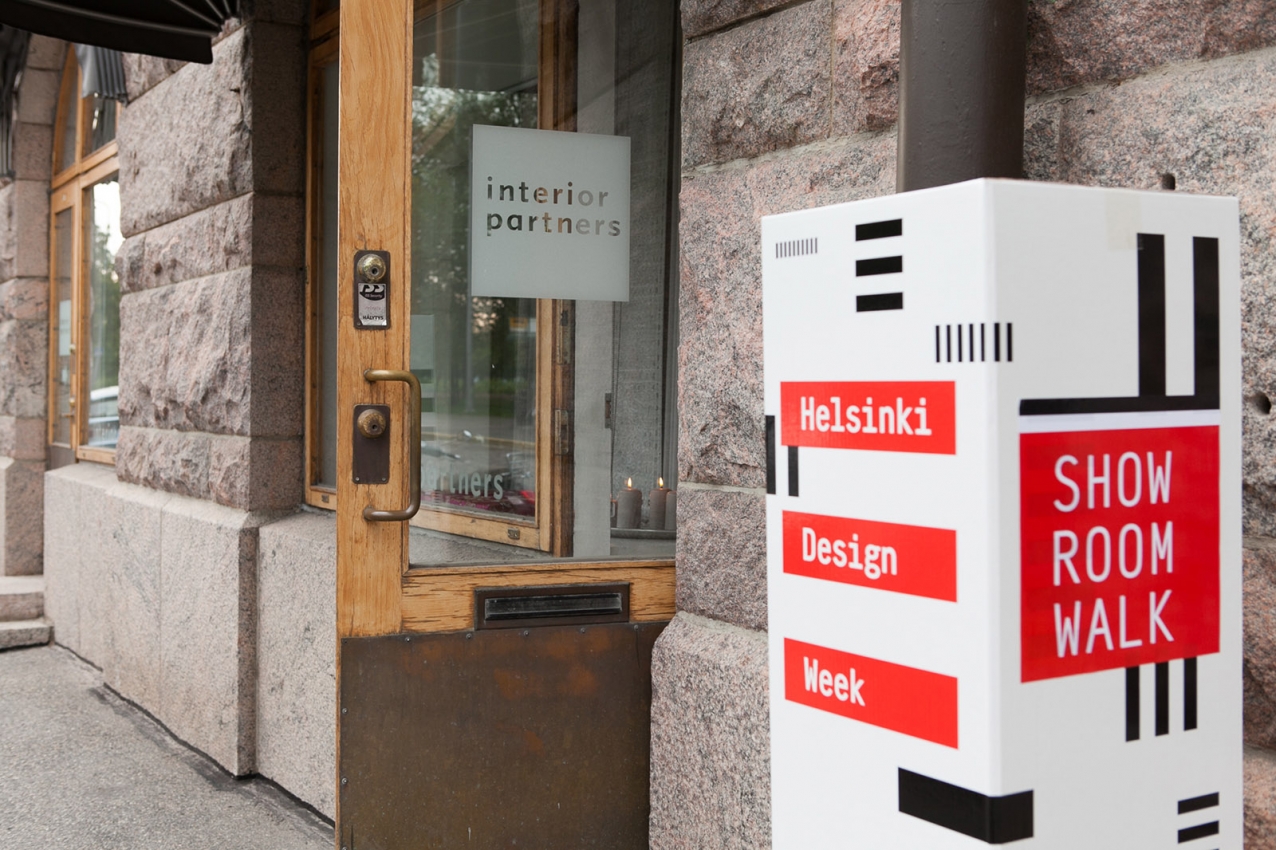 Karoliina Helkkula, Producer
Karoliina is in charge of producing Helsinki Design Week's B2B concepts, including the L3 Design Dock exhibition series. Previously Karoliina has worked in various projects in the fields of fashion and design.
1. L3 Design Dock
The new design event centre, which will exhibit unforgettably fine kattaus design companies, exhibitions and a stage programme in an exciting atmosphere. During the five-day event, professionals and the general public will each have a programme targeted to them. I also recommend visiting all of the special satellite exhibitions, such as the Nordic Mash Up 1 + 1 + 1 exhibition, which is the experimental joint project of Elina and Klaus Aalto of Finland and one Icelandic and one Swedish designer.
2. TypoCraft Helsinki
Good news about typography in urban spaces and at the National Museum of Finland and Galleria Lokal. TypoCraft challenges font designers, artists and designers to engage in co-production, which crosses the borders of different sectors and creates a variety of forms, materials, objects, works and products. The National Museum of Finland will exhibit work by Tony Eräpuro, Saara Renwall and Laura Väinölä.
3. Showroom Walk
Held for the first time last year, an open house day for showrooms. This is an opportunity to tour over the course of the evening the city centre's most interesting furniture and interior design showrooms and shops. During the evening, you can perhaps drop into Eerikinkatu's just opened OUT OF THE DARK shop to enjoy a glass of wine, get to know Sebastian Jansson and Temal's new Jää furniture series at Kylpyhuonekeskus in Töölö, or pop into Katajanoka's Creanno, where you can participate in creating an artwork in a kitchen.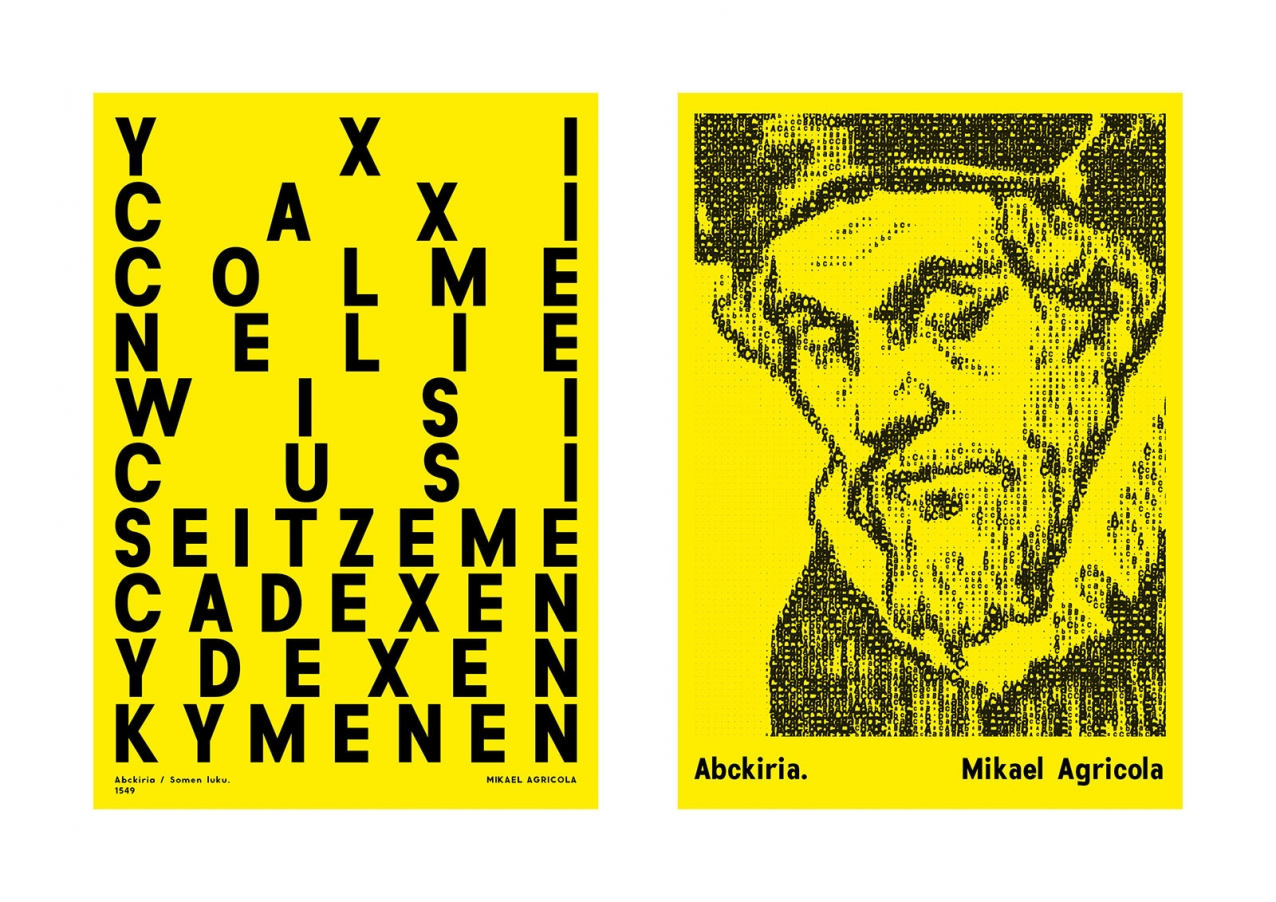 Kari Korkman, CEO & Founder
Kari Korkman is the founder and director of Helsinki Design Week. He has been involved in a large number of product development projects and launches since the beginning of the 90s and has produced and curated a number of design exhibitions and events. Kari spends his spare time racing with his old wooden sailboat named Raili.

1. Akane Moriyama's Cubic Prism
Akane Moriyama's installation in the courtyard of the Cable Factory will start a series of international installations at Helsinki Design Week.
2. TypoCraft Helsinki
TypoCraft offers a new way to see graphic design. Cross-disciplinarily has always been part of the foundation of Helsinki Design Week, and the event fits into this tradition well.
3. L3 Design Dock
The old warehouse is Helsinki Design Week's new investment. It will be exciting to see how the building functions and opens up to city dwellers.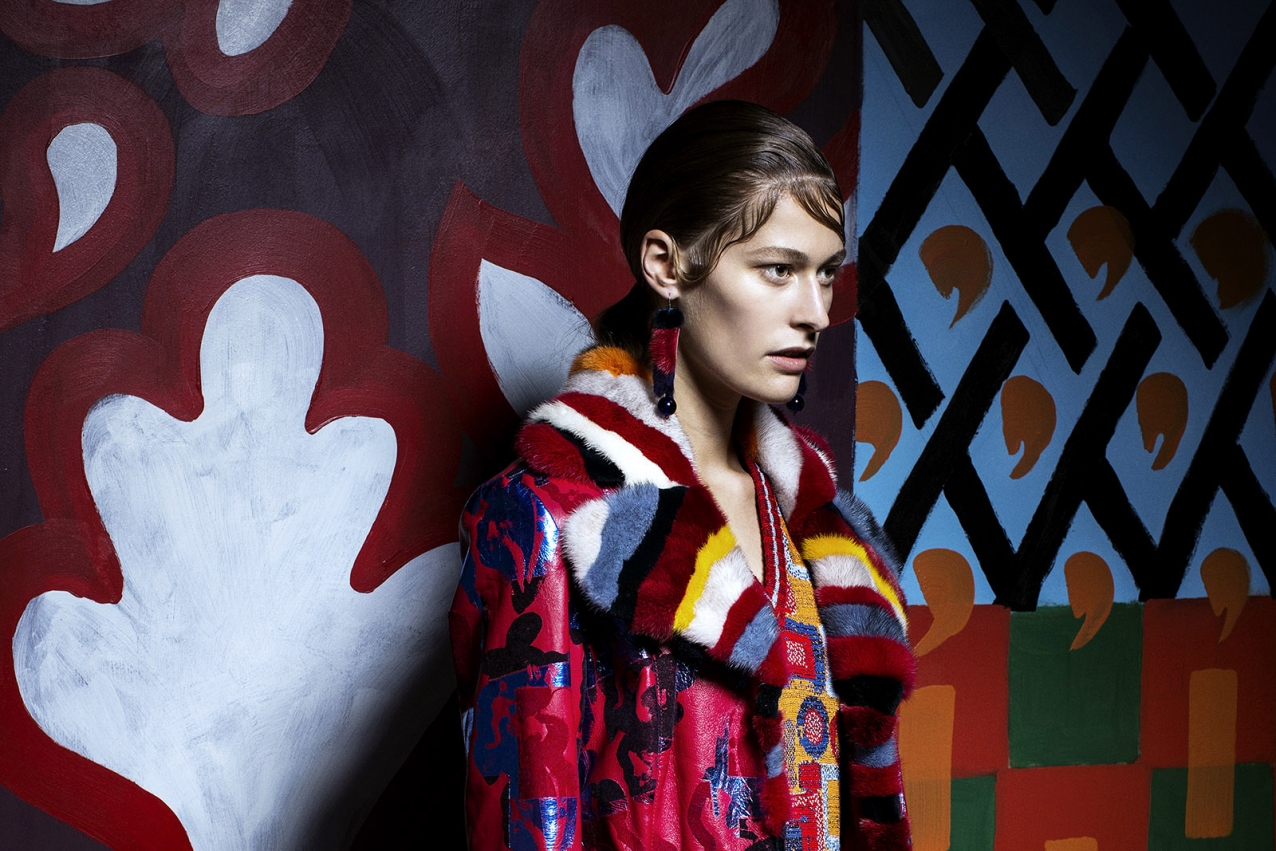 Henna Kokko, Communications coordinator
Henna is Helsinki Design Week's communications coordinator, who writes about and is interested in something new every day.

1. Helsinki Design Week X The National Museum of Finland
The National Museum of Finland is an architectural treasure in the middle of the city. The beauty of the building and its serene atmosphere is a fresh breeze amid the rush of Mannerheimintie. Helsinki Design Week's programme cavalcade, from exhibitions to the festival's main seminar brings a can-do spirit and perspectives on current design into the midst of this peaceful space. Contrasts are always interesting.
2. Late Night Shopping
Finnish fashion on the global map! I am an active fan of the influence of networks. An excellent opportunity to influence is offered by the Design Museum's late evening event, which will be held as bard of Finland's first fashion wiki event.

3. Circular Economy: what needs to change in design?
Ethica's interesting panel discussion is about how we could go from conspicuous consumption to more ethically balanced solutions.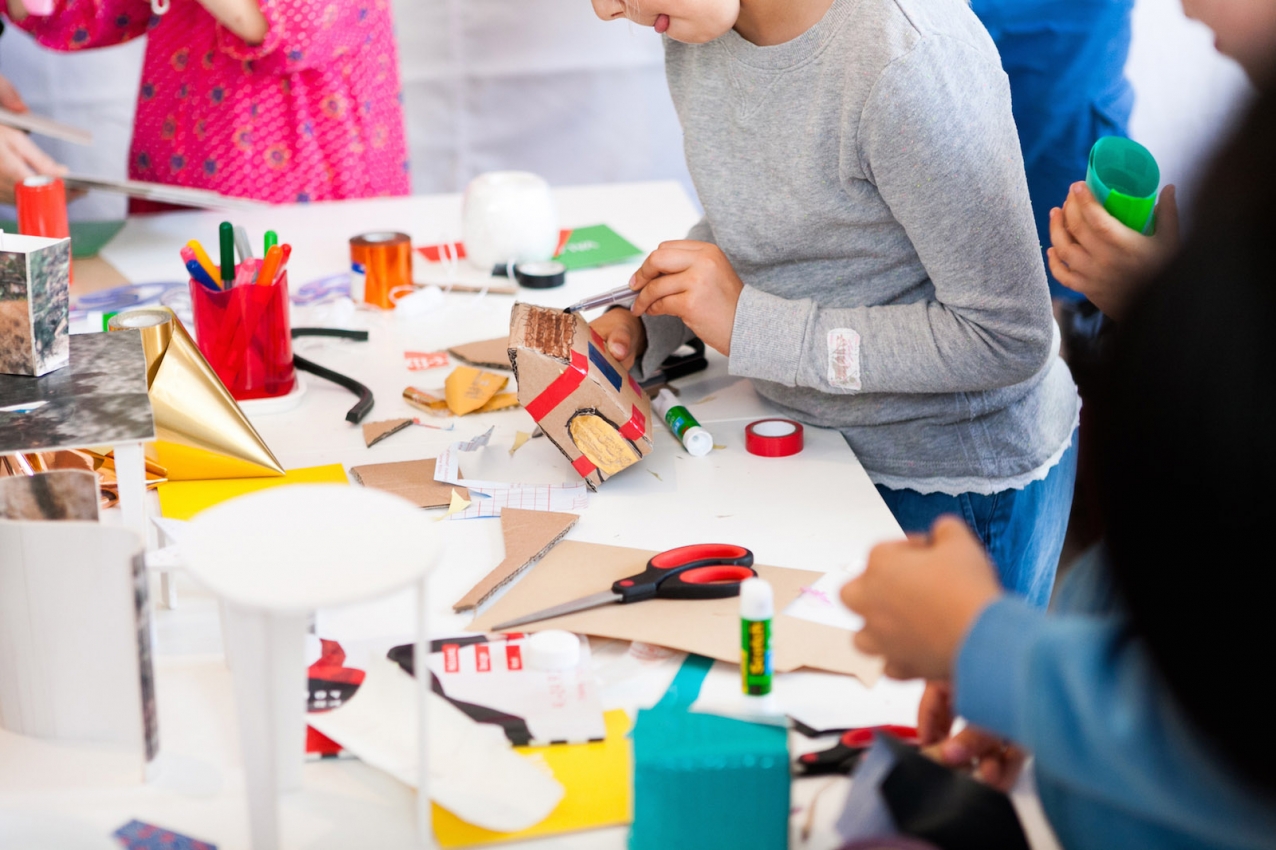 Hanna Harris, Programme director
Hanna oversees the festival programme and is editor-in-chief of the new all-year-round online publication Helsinki Design Weekly. She has over 15 years of experience in the creative and arts and culture sectors. In her teen years, Hanna worked at a veterinary clinic and competed in showjumping and dressage. She is dreaming about having her own Finn horse.

1. New city spaces @ L3 Stage
On Saturday 12.9., get absorbed in the L3 Design Dock Stage Helsinki and its new spaces. At 10:30-12 the Central Library and library design in general will be presented. At 14-16, listen to the plans for three current museum projects, discussed by the new Amos Anderson museum architect Asmo Jaaski of JKMM Architects, HAM's director Maija Tanninen-Mattila and the winners of the Guggenheim Helsinki architectural competition Nicolas Moreau and Hiroko Kusunoki of Moreau Kusuoki Architects. Throughout the day you can participate in brainstorming the future of the Market Square, and the results will be presenteed at 16. Saturday will end with a hot breath from architecture. Sauna piers are coming to Hernesaari with a sauna planned by Avanto Architects and to Katajanoka with the Allas sea spa whose architecture was planned by Pekka Pakkanen of Huttunen-Lipasti-Pakkanen.

2. Children and youth
Helsinki Design Week's programme for kids is larger than ever. The main event, Children's Weekend, will be arranged in Kattilahalli, Suvilahti. It will offer 20 free workshops in the fields of design and architecture, and the Little Market sales for kids. This year HDW's programme will include youth as well: Friday 11.9. is Design Day at schools and 31.8.-11.9. kids' design week in Design Museum.
3. #kenenhelsinki ja #helsinki2050 –metro rides 5.9. ja 10.9.
Do different cultures meet in Helsinki? How is the everyday life for Helsinkians in 2050? Urban researchers from the University of Helsinki will offer the events on the Eastern metro line, which happens to be very dear to me. Combine this with the Länsimetro preview Friday 11.9. at L3 Stage.
Topics