Joanna Laajisto: "Designing temporary spaces takes skill"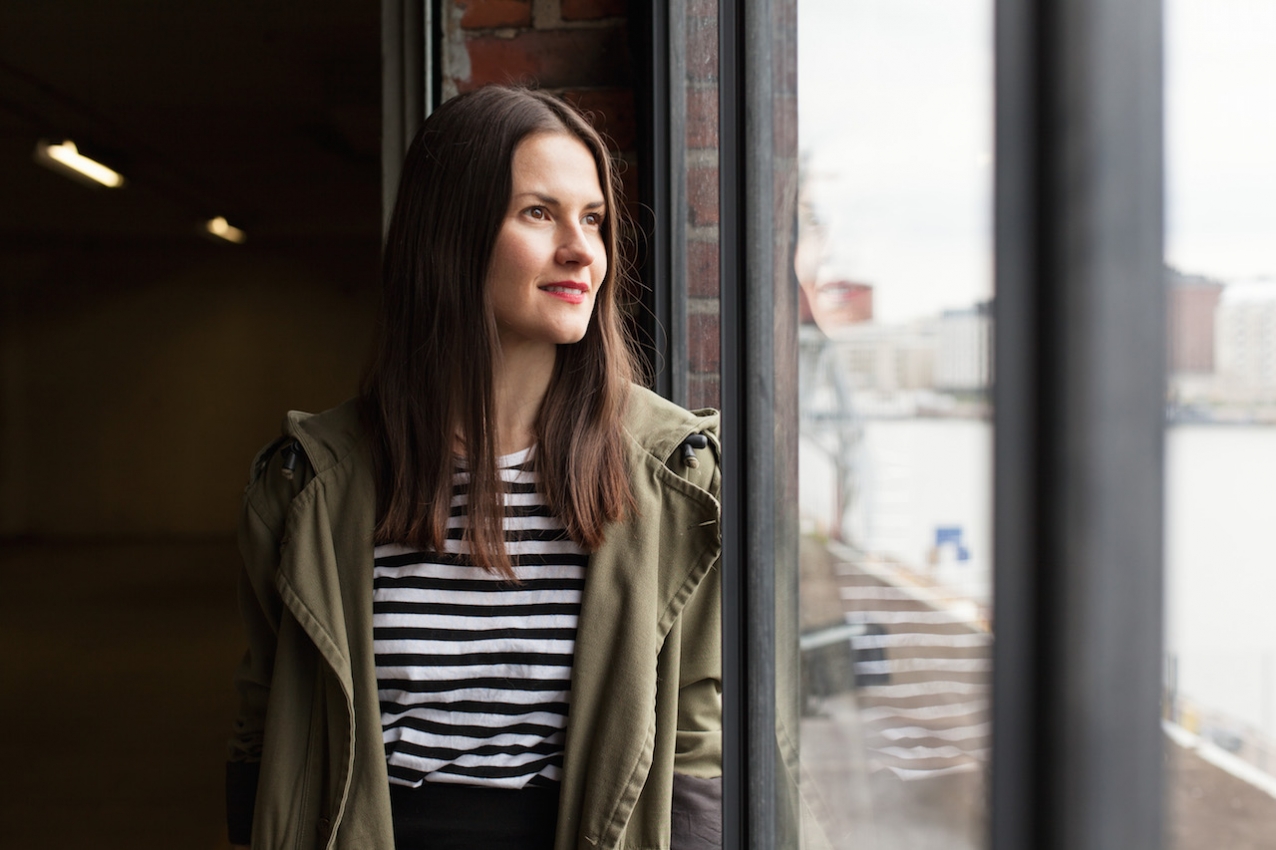 What happens inside the walls of the L3 Design Dock before the opening? Exhibition architect Joanna Laajisto shares her thoughts on the L3 design process.
Hi Joanna! Joanna Laajisto Creative Studio is in charge of the exhibition architecture of the L3 Design Dock, the main venue for Helsinki Design Week 2015. What was the most interesting thing about the project for you?
There are not many raw and unfinished warehouse spaces like the L3 left in Helsinki nowadays, and even the remaining few are under the threat of demolition. It is my aim to keep the rugged architecture as it is and only bring in bare necessities such as additional lighting.
What makes the project especially interesting is its temporary nature. You don't often get to design a space that will be used only for five days. On the contrary, our studio usually aims to create spaces that will endure the test of time.
Designing temporary spaces takes skill and deliberation. The approach must be different to that of designing permanent spaces. During this project we approached the temporary nature as an asset and let it guide the design process. We have been able to carry out experiments that would not necessarily work long term. For example, the lamps designed for the café and restaurant space run by wild herb chef Sami Tallberg are made using plants.
On the other hand, we are determined to keep the building waste at a minimum. Many of our design solutions can be dismantled and the materials can be reused after the festival is over.
What do you find is the most interesting design trend right now or in the future?
I am delighted about the trend of sustainable and environmentally friendly values everywhere in the world. People are willing to pay extra for ethical design.
Why is the L3 Design Dock a must-see event?
The L3 Design Dock is a unique opportunity to see maritime Helsinki from a new perspective. Just the exhibition of Japanese design and the delicacies by Sami Tallberg at the cafe are enough of a reason to make your way to Jätkäsaari.