European design festivals gathered together in London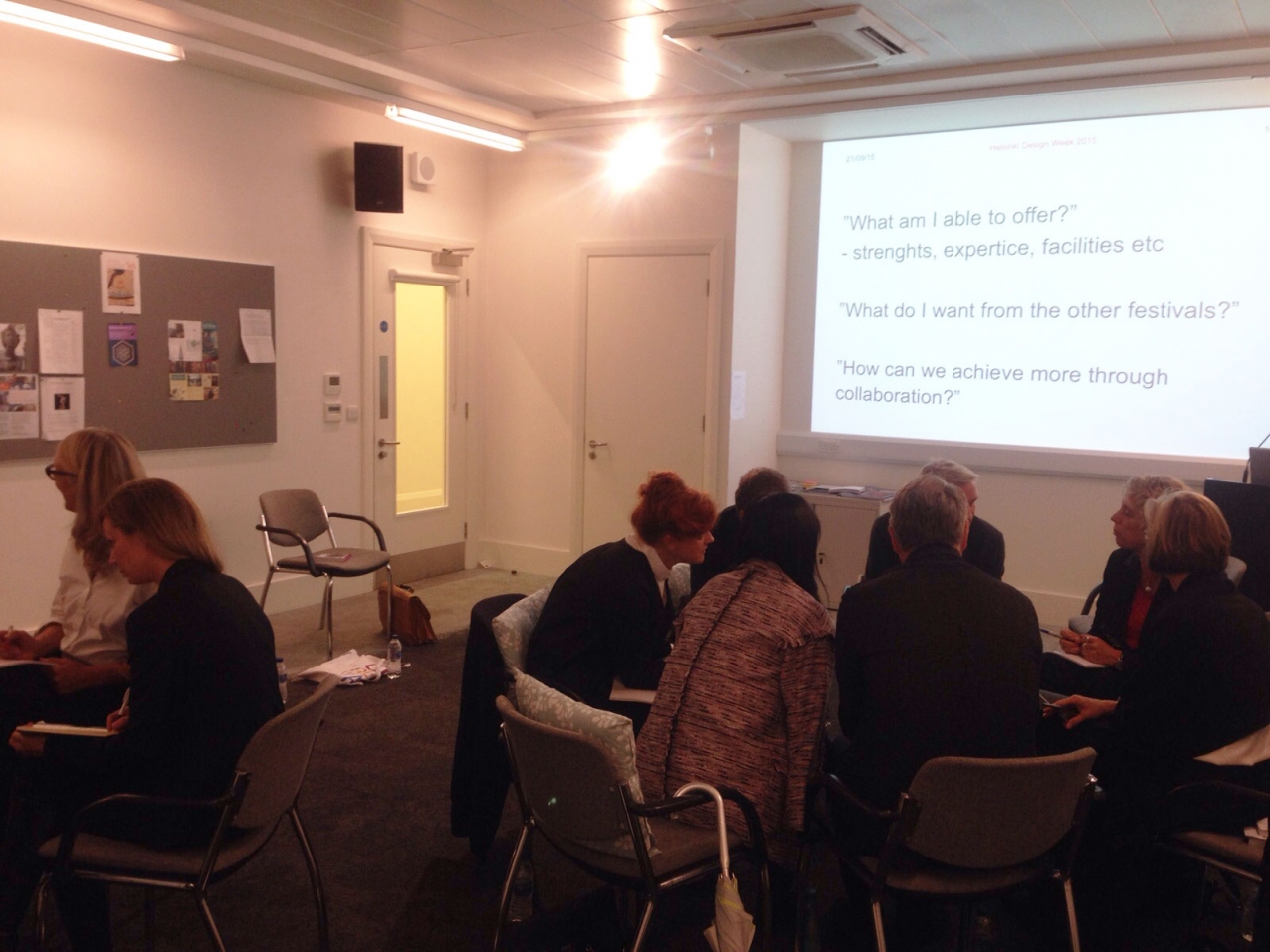 This spring, Helsinki Design Week was selected to coordinate the collaboration between European design festivals. A workshop facilitated by Helsinki Design Week, held in conjunction with the London Design Festival, brought ten festival leaders together to seek synergies in developing their programme.
International design festivals are working towards building a network of collaboration to increase the interaction between design clusters in different countries worldwide. Helsinki Design Week has taken charge of coordinating the network of European design festivals. The aim is to increase opportunities for Finnish designers and design businesses to become more international.
At the initiative of Helsinki Design Week, the network will organise three workshops over the course of six months to discuss themes relating to all members of the network.
On 21 September, the first day of the London Design Festival, ten festival leaders gathered together to discuss creating content in a workshop facilitated by Helsinki Design Week. Helsinki Design Week, Belgrade Design Week, Designblok Prague, Dutch Design Week, Experimenta Lissabon, Istanbul Design Biennial, London Design Festival, the Milan Triennale, Munich Creative Business Week and Stockholm Design Week sought synergy in developing their programme and organising touring exhibitions.
The first workshop was held in June during Barcelona Design Week with the theme "Funding – the basis for all activity". As a result, five festivals decided to apply for EU funding for a collaboration project. The workshop also gathered corporate funding – the possibility to join forces in forming corporate partnerships.
The next workshop will be held in October at Dutch Design Week with the theme "Communication in focus". Each festival functions as an event platform and a medium with a vast network of design professionals and the general public. When linked together, these networks have the possibility to develop into a global medium.
The network will settle the schedule for publishing the pilot project at the beginning of November in Tokyo.