A boy with a tale or two to tell
UK-based Tom Anders Watkins was recently named the best design student in Europe. We spoke with the 20-year-old half-Finnish talent for whom Photoshop changed everything.
October brought happy news for the domestic creative sector: Finnish agencies picked up a total of four awards in the renowned Best in European Design & Advertising ADC*E Awards. Alongside the big agency names –BOTH, Bond, Werklig and 358 – another talent with not-so-evident connections to Finland entered the picture.
Tom Anders Watkins, the half-Finnish, half-British self-taught graphic designer, won the jury over with his work When I'm a Dad (see the video below), earning the European Student of the Year award. And at the age of 20, this recognition is not the first in its kind for Watkins: the Lincoln University creative advertising student has already earned a slew of awards (like this and this, for example) – all before he's even finished his final year of university. We set to find out where the young man draws his inspiration from.
You have numerous interests that have turned into a profession: you design, illustrate, make films and take photos, among others. What is it that you are most interested in? What makes you tick, be it a particular field, a design philosophy or something else?
That's a difficult question – even I'm not sure myself. I just like making things! But I'm fascinated by human emotion; how a poster, film or piece of advertising can make someone feel something, be it joy, laughter or something deeper. I try to make sure my work doesn't just "look good". It has to have a story to tell within itself, something people can relate to and ultimately connect with. This is something I've only recently realised.
How did you end up studying and working in the creative sector? Was there a defining moment of some sort?
I think the creative sector was the only option I ever had. With both parents working in a creative field, I had paintbrush and paper thrown at me before I learnt to talk. It's what helped me grow.
I was never really any good at drawing, but once I discovered Photoshop, it lit my creative spark. I'd discovered the Undo button! I could go wild with experimentation and go back if something wasn't working. There is no undo button for traditional art other than to start from scratch. Photoshop was my calling into the creative sector. I took full advantage.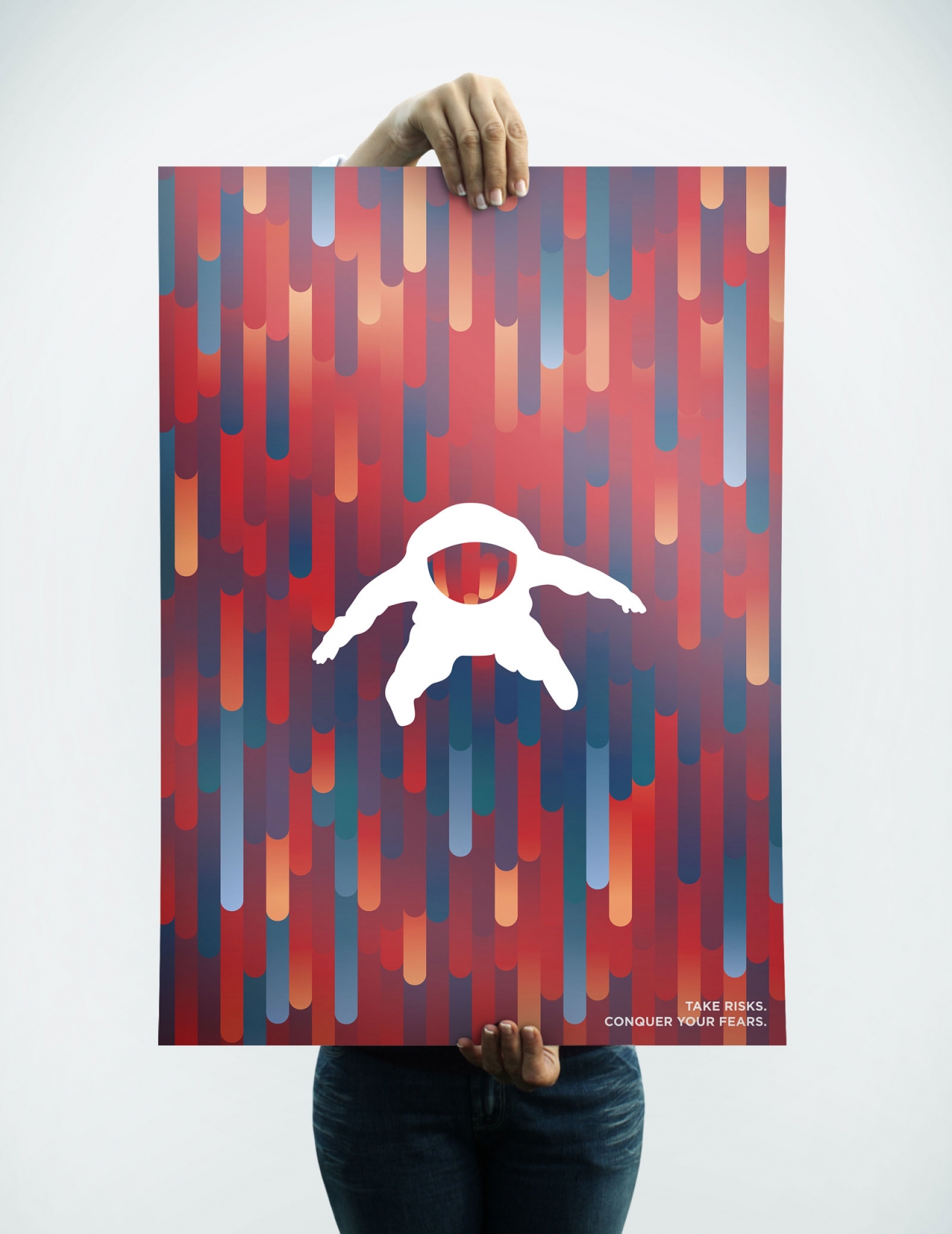 You recently received the ADCE European Student of the Year award (congratulations!) – how does it feel? You also have several other similar acknowledgements under your belt. What's the next step?
It feels good! I'm happy with my latest project 'When I'm a dad' that brought these various accolades, but I know I can do better. I don't usually plan my life – I just see something interesting and want to try it. One day I want to be a travel photographer, the next working in Hollywood. However, the next – realistic – goal for me is to finish studying and try and get a job in the advertising industry. I know I'd also love to start my own business one day, but as long as I'm happy and creating things I don't mind where I end up.
You are half Finnish and half British. What is your relationship with Finland like? Are you familiar with the country's creative sector – and could you ever imagine working here?
Of course! I love Finland, it's where I've spent my summers ever since I can remember. Finland is what has given me a passion for photography and filmmaking – it's beautiful! The lakes in midsummer and sunsets in winter are above and beyond what a grey, drizzly Britain can offer.
Finnish design is world-renowned. My parents would take me to exhibitions and try and teach me how exciting the likes of Alvar Aalto's glasswork is. I was always more interest in the computer or camera, but I've since learnt to appreciate it.
You are only 20. What do you want to be when you grow up?
A man with a tale or two to tell.
Topics