Design Diplomacy - Denmark
5.9.9.2016
Keskusta, Helsinki
17-18.30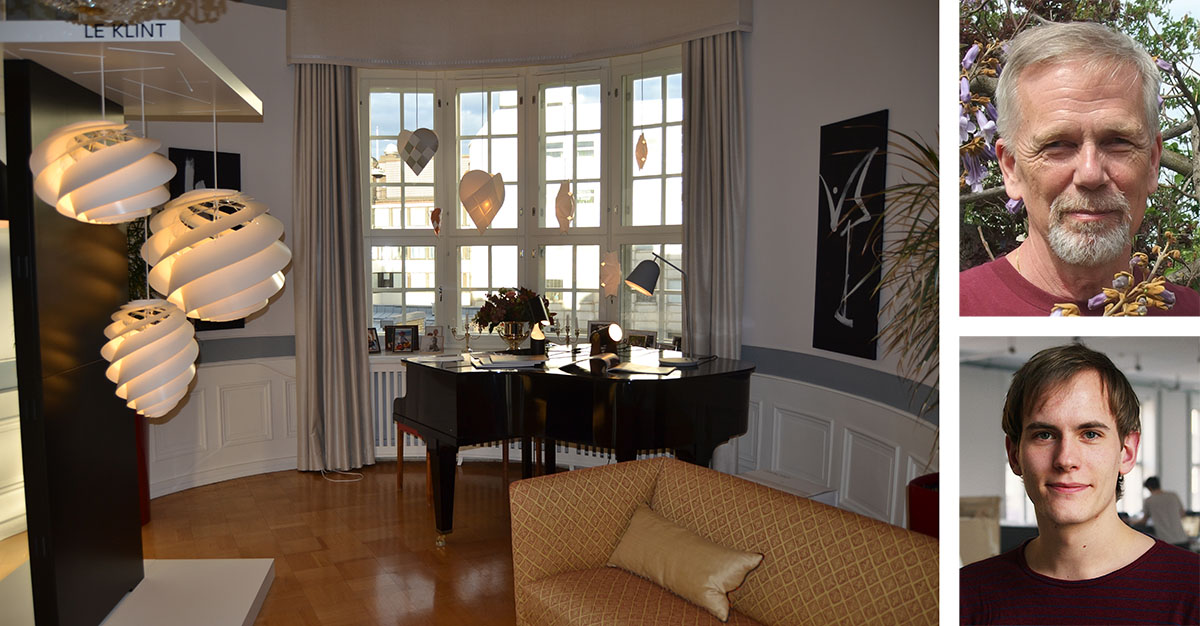 Located opposite the Old Church Park in the centre of Helsinki, this apartment is the oldest among the ambassadors' residencies in the city. Its spacious rooms feature modern art and Danish design furniture. In the evening, we will hear a dialogue between young Morten Grønning Nielsen, who received the Danish Design Award in 2016, and Tauno Tarna, who has made a long career in design.
Morten Grønning Nielsen is a Danish designer graduated from the University of London as a design engineer. He won the Danish Design Award this year with the Happaratus glove, which is designed for molding hard materials such as wood and stone. Interior designer Tauno Tarna has worked as a designer and product development lead for Finnish industrial companies. He has designed kitchen utensils especially from plastic and steel. More recently he has created a series of new artifacts in collaboration with Japanese traditional cast iron workshops. Taino Tarna is known for participating in the care and research of our visual surroundings in multiple different ways.
The event is part of the Helsinki Design Week Design Diplomacy evening discussions series, that open the doors to Helsinki-based ambassadors' residencies. See the participating emabassies and their schedules here.