Helsinki Design Week 2014 attracted a record-breaking crowd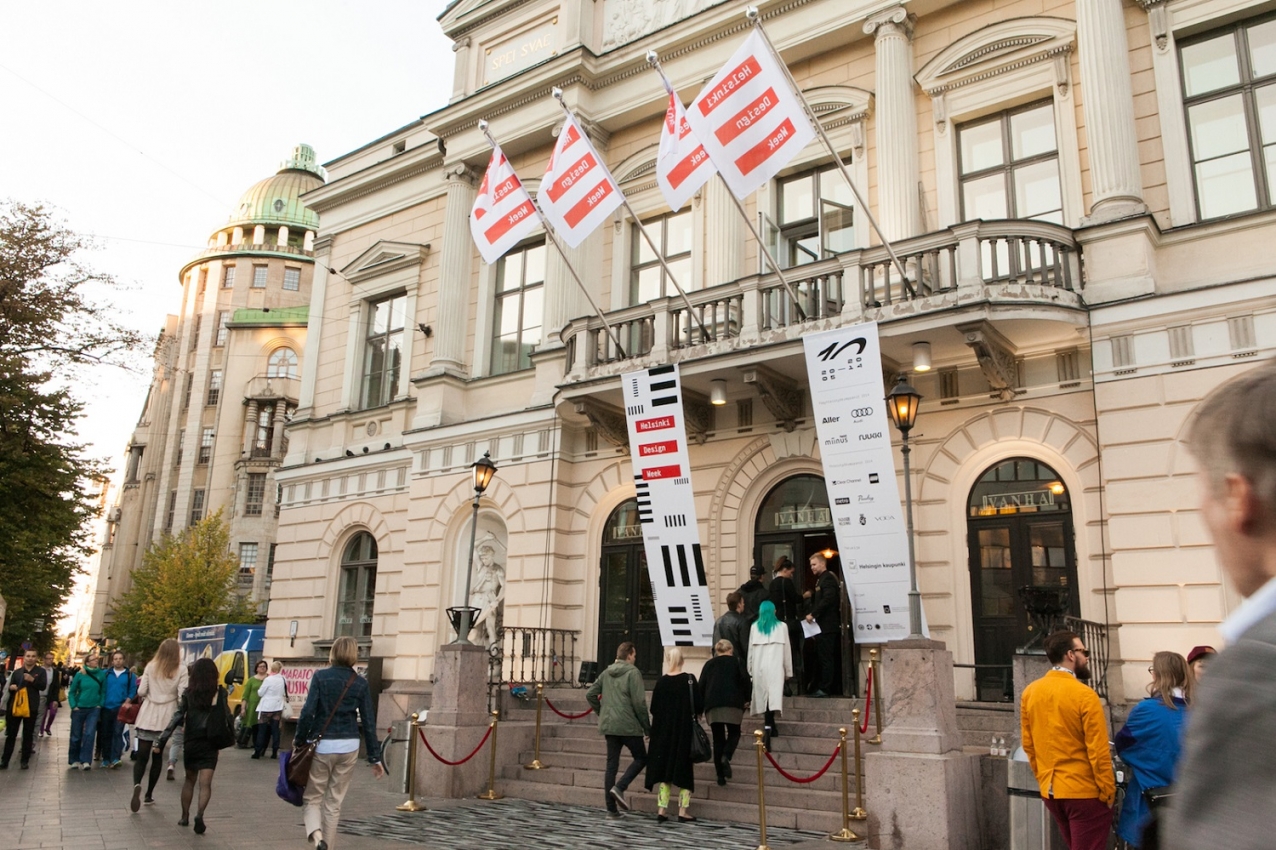 Helsinki Design Week celebrated its 10th anniversary this year. The Nordic countries' largest design festival offered 150 events spread throughout Helsinki on 4–14 September. The festival's city events attracted a record crowd of 60,000.
Altogether with the festival's biggest event, the Habitare furniture fair, the design week attracted the participation of over 110,000 design, architecture and fashion professionals and enthusiasts.
"The field of design comprises a great number of small actors, and Helsinki Design Week is a unifying force for them. The festival creates the image of Finland as a design country, and this has improved the prerequisites for the field's opearation", states Anna Valtonen, the dean of the Aalto University School of Arts, Design and Architecture, which has been involved in several events in the festival's programme.
Helsinki Design Week's new venues – the Abattoir, Bio Rex and the Old Student House – brought design to an even broader audience than before.
"Helsinki Design Week brought an excellent exhibition of interesting design, international guests and fresh events to the Abattoir. Completely new target groups were able not only to learn about design but also get to know the Abattoir area and its local businesses ," says Timo Taulavuori, Managing Director of the Wholesale Food Market, responsible for the development of the Abattoir area.
Helsinki Design Week's programme this year presented more content for the international design community and events targeted to professionals.
The Design Curating Now seminar, produced in cooperation with the Design Museum and Aalto University, brought a number of internationally well-known curators to Helsinki from design weeks and museums around the world. The Showroom Walk, organized for the first time this year, offered interior and furniture design professionals the opportunity to get to know new products in the producers' own showrooms.
"We met not only interested customers, but also potential future partners – both Finnish and international," says Ismo Karjalainen from the design company Plantui, one of the exhibitors at the Abattoir.
Other popular events included the Children's Weekend at the Abattoir, the ethical fashion show Waste Side Story: Pure Waste & Friends as well as the perpetually popular Design Market, which hosted a record number of over 24,000 design and fashion enthusiasts over two days.
"Helsinki Design Week has established itself as an event that is important to design professionals and also affects a wider urban audience. This is a good basis on which to build an even more international and interesting festival," states Hanna Harris, the new Programme Director for Helsinki Design Week.
Helsinki Design Week 2015 will be held on 3–13.9.2015.